KSL 5
Days of '47 Parade
One of the oldest in the United States
When
Tuesday - July 24th, 2018 @ 9:00 a.m.
Where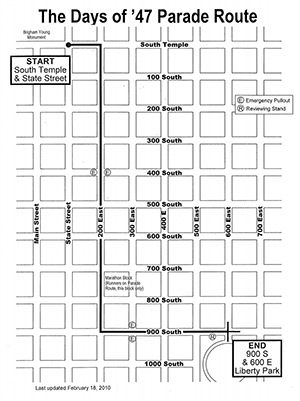 Route starts at South Temple and State Street.
Then runs East to 200 East.
Then turns South to 900 South.
Then turns East to 600 East (Liberty Park).
(Click the Map to Enlarge)
Lineup Map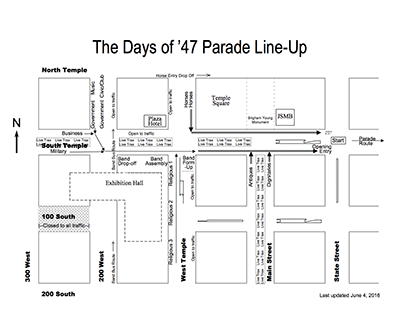 Sponsors
Presented and Televised by KSL 5
Days of '47 Parade and Marathon Route Road Closures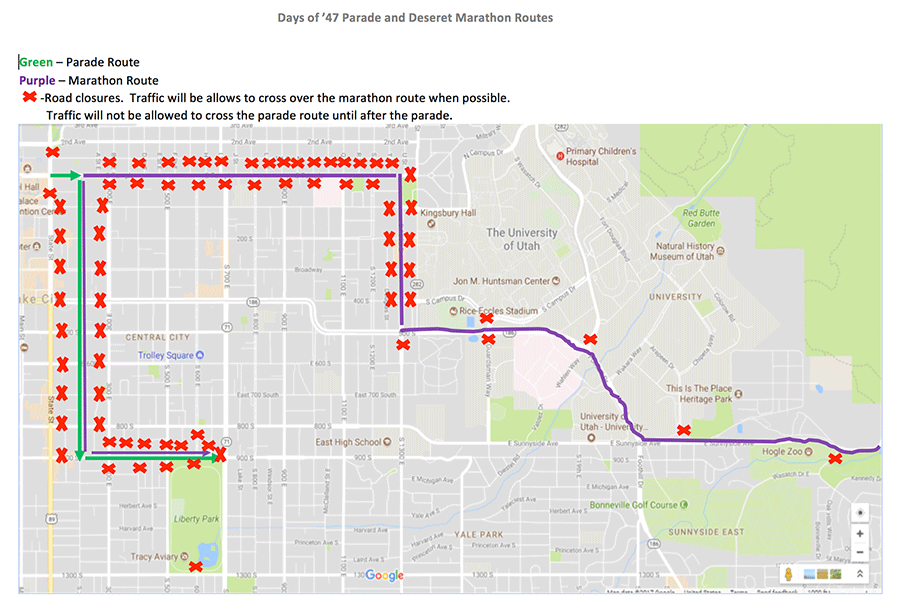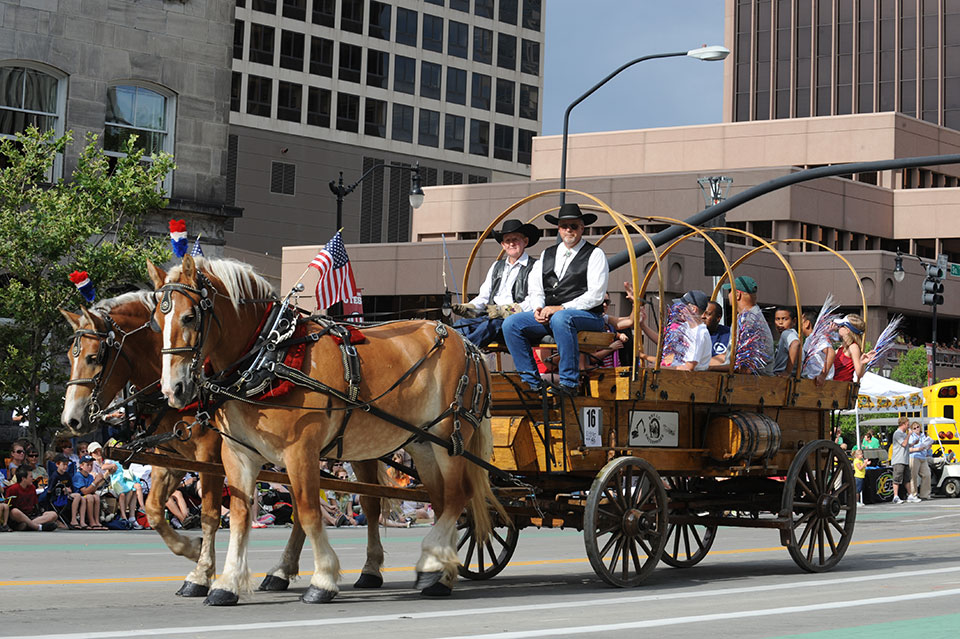 About the Event
Colorful floats, bands, horses, clowns and other entries thrill thousands of spectators each year. Many families camp out on the streets the night before to ensure a great seat to catch it all the following morning. The Parade starts at State Street and South Temple.
We encourage you to join us for a wonderful morning of excitement and colorful entries in our much-loved Parade.
Remember that businesses are in operation and residents live along the Parade route. Please respect their property! Let them get some sleep if you're camping overnight nearby and be sure to pick up trash and remove all your camping gear (including that sofa or mattress that is headed to the dump!) on Monday morning before you leave the area.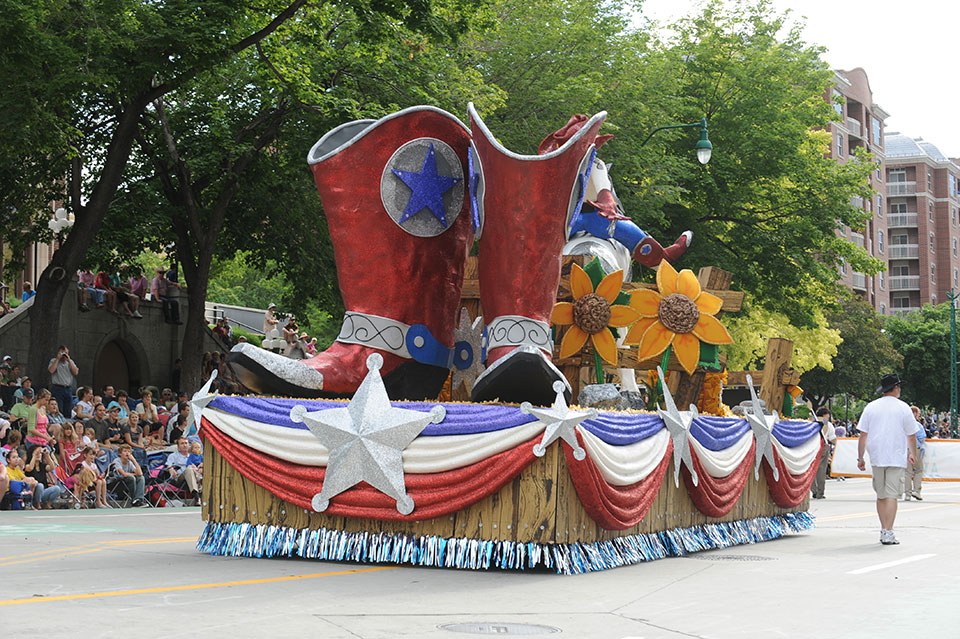 Applications
Click Here for the 2018 Parade Appliction Entry Form
Bands
The bands participating in the Parade are invited by the Parade Committee band section leader. Please contact our Parade Co-Chairs via email for additional information regarding Parade participation by bands.
Vendors
A vendor permit must be obtained for any sales or distributions along the Parade route or in the lineup area on July 24th. Failure to obtain a vendor permit and the associated badges issued by The Days of '47 may result in civil penalties as well as confiscation of materials. Note that applications for a vendor permit are due no later than June 28, 2018.
Click Here for the 2018 Vendor Permit Appliction Entry Form
Click here to learn more about viewing many of the floats in air-conditioned comfort at South Towne Expo Center before the Parade during our Float Preview Party on July 16th and 17th. To aid you in reaching and enjoying the Parade, you might want to view the following from our prior years — the information has not changed for 2018:
Click here for the Days of '47 KSL 5 Parade Route Map Click here for the Days of '47 KSL 5 Parade Line-Up Map

Contact Information
For more Parade information, please contact our Parade Co-Chairs:
Jodene Smith, 801.254.4656 (telephone and fax), jsmith@daysof47.com
Jim Williams, 801.694.9828 or jwilliams@daysof47.com
For an ADA accommodation, please contact Kathi Izatt at 801.257.7959