Days of '47 Goldenwest Credit Union
2018 Days of '47 Royalty Pageant
2018 Entry Forms
Download the 2018 Pageant Application Form
---
The Queen and Her Attendants Will Reign Regally!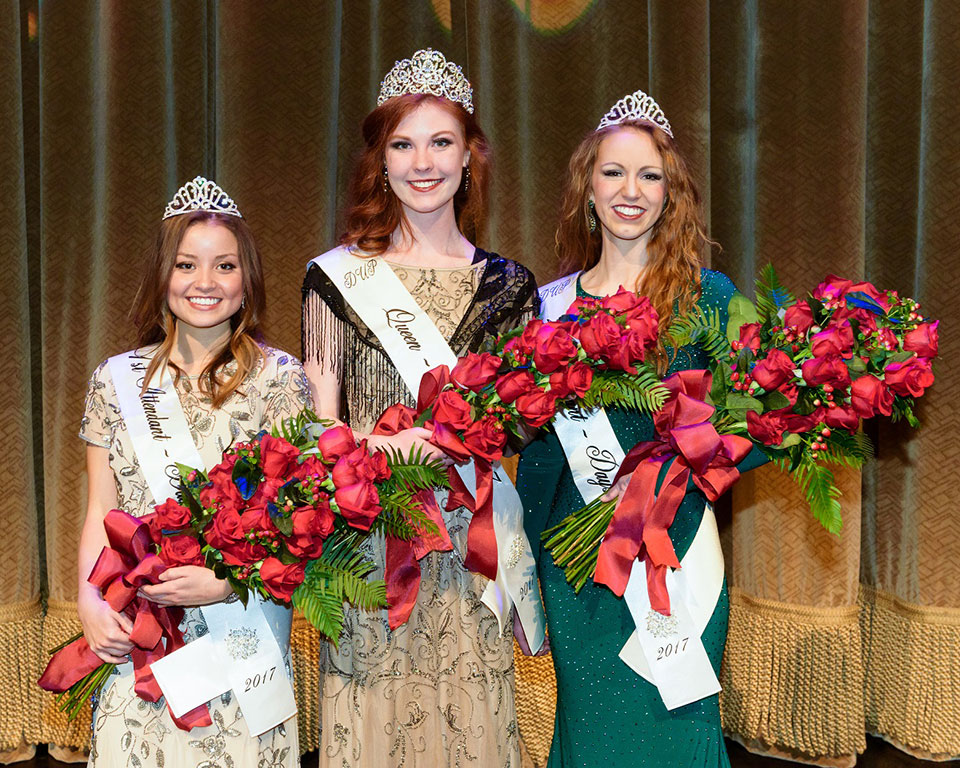 photo credit: Charles Uibel, Great Salt Lake Photography
QUEEN: Maren Paris Cline
Maren Cline is the daughter of Russ and Melou Cline of North Salt Lake, Utah. She served a mission in Japan for 18 months. She speaks in such diverse locations as Primary Children's Hospital, the Governor's Mansion and the Orem Detention Center. Her varied talents include being trained in opera and classical singing, playing both the harp and the piano and participating in modern dance. She currently serves on the BYU Student Association and is a BYU Honors Society member. She plans to continue studying the harp and to develop business skills to contribute to her musical events. She intends to return to Japan to share her love of music and to master the Japanese language.


FIRST ATTENDANT: Tess Katsumi Hanson
Tess Hanson is the daughter of Karl and Tammy Hanson of South Jordan, Utah. She served as a class officer at Bingham High School. She served a Spanish-speaking mission in San Diego, California, and volunteers to assist Spanish-speaking patrons at the Oquirrh Mountain Temple. She is a swimmer and teaches and coaches special needs students. Tess' family has a band called "Rose Colored Shades" where she is both a singer and the band's drummer.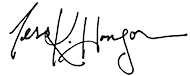 SECOND ATTENDANT: Brittny Millington
Brittny Millington is the daughter of Aaron and Lara Millington of South Jordan, Utah. She is a brain injury "thriver" (the term she uses to more accurately describe her experience). She was serving a mission when she was hit by a car, where she sustained a traumatic brain injury. She enjoys participating in handcart treks and has helped portray Ginger Rogers and Queen Elizabeth I in national musical theater competition. Her credits include writing and directing a three act musical to sold-out crowds in her local community theater. She is a senior at Brigham Young University.


Annie Taylor Hyde Awardee: Elizabeth Christine Aust
In addition, Elizabeth Christine Aust of Rexburg, Idaho, was chosen by her fellow contestants as the Annie Taylor Hyde Awardee for her kindness, congeniality and love during the days leading up to the pageant on Saturday evening. Annie Taylor Hyde was the original organizer of the Daughters of Utah Pioneers. Elizabeth is the daughter of David and Mary Aust of Rexburg, Idaho, has an aptitude for singing and was a Sterling Scholar Finalist in vocal performance. She plays the piano by ear and was an avid spelling bee competitor, having been awarded the State Bronze award during grade school.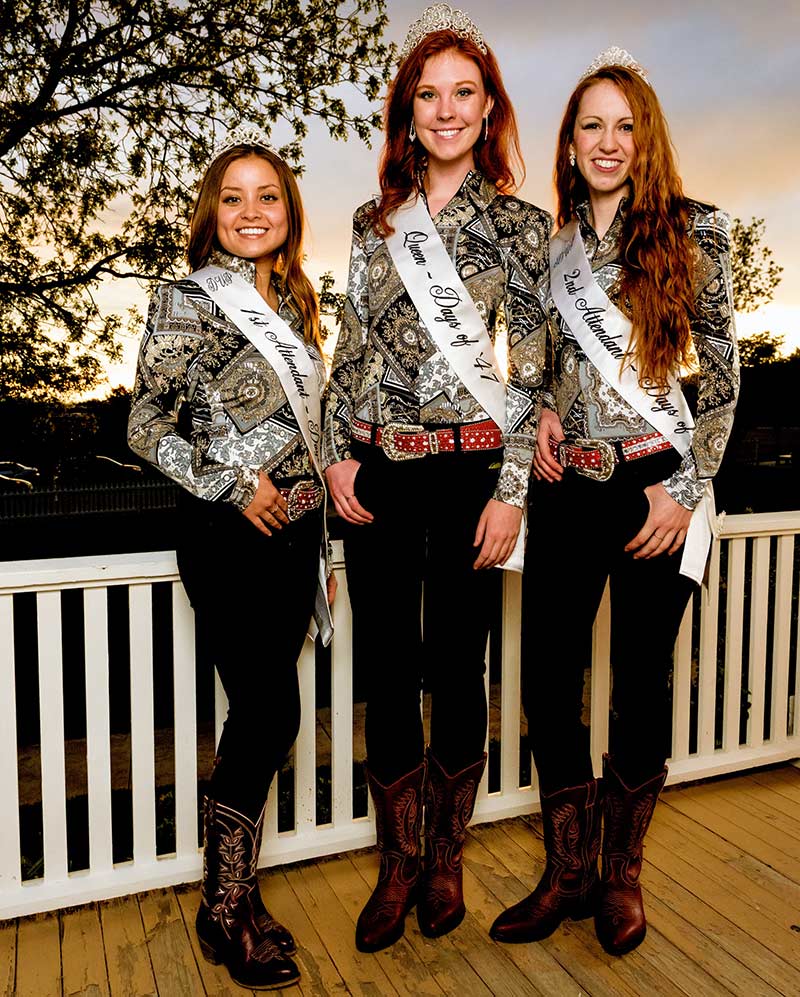 photo credit: Charles Uibel, Great Salt Lake Photography
Appearances
To schedule an appearance by The Days of '47 Royalty members, please contact Cathy Ehlert at 801.274.1224, 801.580.8565 or casehlert@gmail.com. For more information about upcoming events, visit www.daysof47.com.
For additional press information, contact Greg James at 801.573-3180 or gregjames189@gmail.com.
About the Event
One of the year's highlights for the Royalty members and the entire state is one of the oldest parades in the country, The Days of '47 Parade, seen by thousands in person and by hundreds of thousands who watch the live broadcast on television. In 2018, the Parade will be held on Teusday, July 24th at 9:00 a.m. beginning in downtown Salt Lake City and ending at Liberty Park. The 2018 Royalty will be there too!
The Pageant is produced by the International Society Daughters of Utah Pioneers.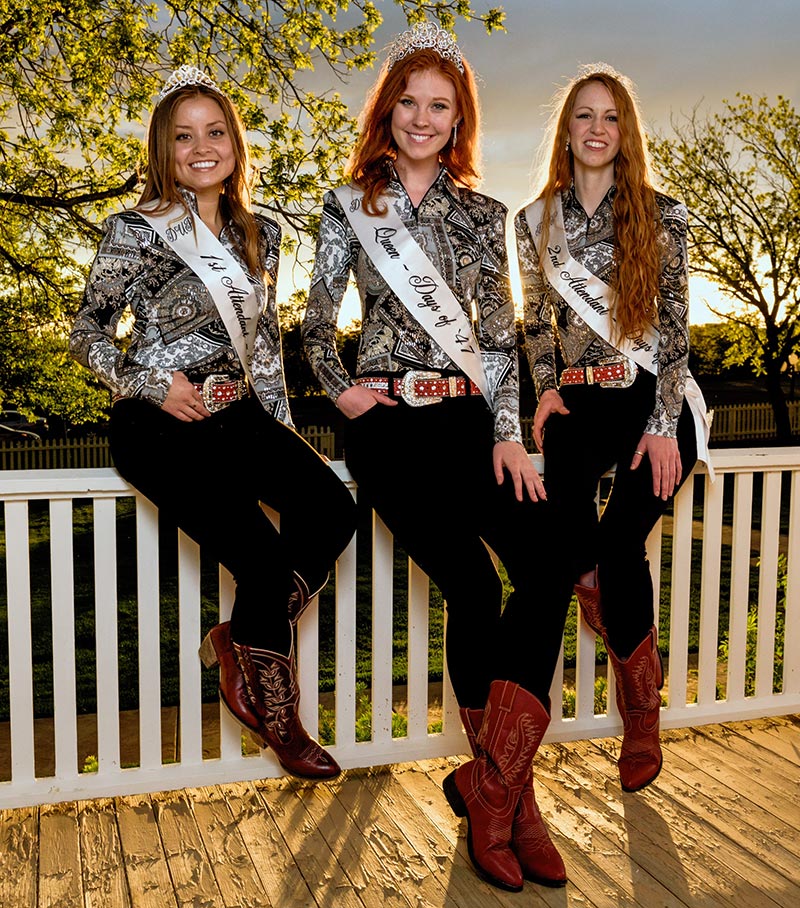 photo credit: Charles Uibel, Great Salt Lake Photography
Royalty Blog
daysof47royalty.blogspot.com/
When
Thursday - May 10th, 2018
Friday - May 11th, 2018
Saturday - May 12th, 2018

Where
LDS Conference Center - Little Theater
60 West North Temple
Salt Lake City, Utah
Produced By
The International Society Daughters of Utah Pioneers
To learn more click here: International Society Daughters of Utah Pioneers.
Event Description
This year's theme, "Pioneer Stories - Foundation for the Future" will be exemplified in the young women who participate in The Days of '47 Royalty Pageant for 2017. These contestants, who are descendants of pioneers who arrived in the valley between 1847 and 1869, are pathfinders of today. They represent the high standards of modern-day pioneers with a love of their pioneer heritage and a vision of the difference young women can make in the world.
The pageant to select a 2017 queen and two attendants will be held on April 20th through the 22nd at the Conference Center Theater, located at 60 West North Temple Street in Salt Lake City. The Annie Taylor Hyde Award will also be presented to a young women (chosen by her peers) for her consideration for others, congeniality and modesty, among other traits. Please visit www.isdup.org for application information. Scholarship amounts from $500 to $3,000 will be awarded to the Royalty and the Annie Taylor Hyde award recipient. The application deadline is April 1, 2017.
The pageant is produced by the International Society Daughters of Utah Pioneers. All the young women who will be competing are between the ages of 19 and 25. The chosen royalty will ride in The Days of '47 Parade, will be in attendance at many functions (such as The Days of '47 Rodeo), and will speak at numerous gatherings and events during the summer of 2017. They will be role models to all young women who hear their message as they represent the State of Utah, The Days of '47 and Daughters of Utah Pioneers.